Sponsors
The organisers of VISS 2018 appreciate the support of the following sponsor(s) - further sponsors are welcome.
Wiener Städtische Versicherung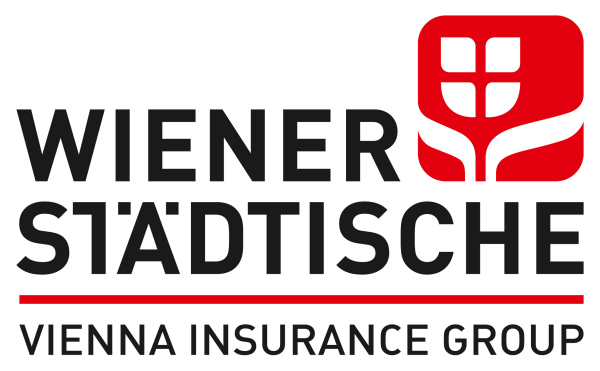 Wiener Städtische Versicherung is the largest individual company in the international insurance group Vienna Insurance Group, which is headquartered in Vienna. Wiener Städtische's market share of 13.7 percent makes it one of the largest insurance companies in Austria. Our customer service and advice is based on experience, reliable employees and innovative products. For more than 190 years, our day-to-day activities have been guided by the motto "We wish your problems were ours".
Wiener Städtische has a long tradition reaching back to 1824, and operates in all lines of business in the Austrian insurance market. We offer our customers security in many areas of life, both in the private sphere, and for commercial and corporate customers.
As an employer in our core business as an insurance provider, and as a major investor in companies, infrastructure and the social and cultural area, we make an important contribution to economic activity in Austria, thereby contributing to its attractiveness as a location for business. We are one of the top institutional real estate investors in the country, and invest where our premium euros come from. As an equitable partner for industrial companies and large corporations, Wiener Städtische also makes a major contribution to the stability and growth of the Austrian economy.
With approximately 3,500 employees, including around 2,000 customer advisors, in nine provincial head offices and around 130 branch offices, we offer a full range of insurance solutions and personal advisory services throughout Austria.
For additional information please visit http://www.wienerstaedtische.at/.