Sponsors
The organisers of EAJ 2014 appreciate the support of its sponsors.
Vienna Insurance Group AG Wiener Versicherung Gruppe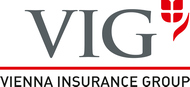 As a pioneer in the insurance business in Central and Eastern Europe (CEE), the Vienna Insurance Group has blazed a new trail and has thus successfully positioned itself in 25 countries. By offering innovative products, local Group companies provide insurance solutions that are in line with the needs of the people. Clearly formulated goals and a consistent implementation of this strategy have transformed the Vienna Insurance Group into one of the top players in CEE.
With a Premium volume of approximately EUR 9.2 billion in 2013 and 23,000 employees, Vienna Insurance Group is one of the leading insurance groups in Austria and Central and Eastern Europe (CEE). Innovation, strong customer relationships and an emphasis on customer service create a high quality product portfolio offering attractive solutions in both the life and Non-life insurance segments.
VIG's clearly focused strategy for expansion in the CEE region enabled it to make a transition from being an Austrian insurance company to an international group at an early stage. Today, VIG is represented by approximately 50 insurance companies in 25 countries. VIG stands for financial stability, and offers a high level of security to customers, shareholders, partners and employees. One of the key reasons is its conservative investment policy. This is reflected in its A+ Rating with a stable outlook, which makes Vienna Insurance Group the best-rated company in the ATX leading index of the Vienna Stock Exchange. VIG has also been listed on the Prague Stock Exchange since 2008.
For additional information visit http://www.vig.at/.
Drei-Banken Versicherungs-AG

Drei-Banken Versicherungs-AG is a provider of comprehensive services in security-related issues. The financial and legal know how of the 3 Banken Group and the 178-year experience of the Generali Group offer our clients long-term provident insurance and pension schemes as well as complete protection in all insurance and financial matters.
We are at home wherever our clients are at home: in the federal states and regions of Austria. That is why we understand the wishes and needs of our clients. That makes us a reliable partner for long-term life planning.
For additional information visit http://www.dbvag.at/.
HDI Versicherung AG

"HDI - That's insurance."
This slogan represents the concept of the more than 265 employees, who are jointly responsible for the success of HDI Versicherung AG.
Since 1983 HDI has established itself as an achievement-oriented and a quality-oriented non-life insurer. At the beginning HDI has been responsible for industrial customers. Since then the company has transformed itself and has been working in the automobile branch since 1990 and in the accident, legal protection and household/privately owned home branches since 1996. In 2013 the premium volume amounted to approximately 188.7 Mio. Euro. HDI offers its private and industrial customers a wide variety of insurance products and services: In addition to closely collaborating with autonomous insurance brokers and agents, HDI is also represented in subsidiaries in the whole of Austria and is furthermore accessible online around the clock.
For additional information visit http://www.hdi.at/ or http://www.talanx.com/.
Gen Re - General Reinsurance AG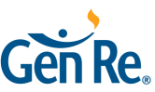 Gen Re delivers reinsurance solutions to the Life/Health and Property/Casualty insurance industries. We work closely with our clients to understand their strategic and operational goals, offering a wide range of products, tools and resources that aim to promote our clients' ongoing growth and success. As a direct reinsurer, we are in the risk assumption business, just like our clients. Our shared perspective helps us understand and evaluate even the toughest risks - and propose the right solution for you.
Gen Re is a member of the Berkshire Hathaway family of companies, and has earned superior financial strength ratings from each of the major rating agencies. We take our commitments very seriously. And with $14 billion in capital and $6 billion in premiums, we only make promises we can keep.
General Re®, a subsidiary of Berkshire Hathaway Inc., is a holding company for global reinsurance and related operations. It owns General Reinsurance® and General Reinsurance AG, which conduct business as Gen Re.
A.M. Best: A++ (Superior)
Moody's Financial Strength Rating: Aa1
Standard & Poor's Claims Paying Ability Rating: AA+
Financial strength ratings of Gen Re's reinsurance operations.
For additional information visit http://www.genre.com/.
Munich RE - Münchener Rückversicherungs-Gesellschaft

Our business model is based on the combination of primary insurance and reinsurance. We take on risks of every type and complexity on a worldwide scale.
Munich Re stands for solution-oriented expertise, consistent risk management, financial stability and client proximity. In the financial year 2013, the group achieved a profit of €3.3bn on premium income of €51.5bn. It operates in all lines of insurance, with close to 45,000 employees throughout the world.
Risk management is our strength
Life insurance is one of the most dynamic and challenging lines of business, with medical progress, demographic trends and changing lifestyles constantly reshaping the risk landscape. This is compounded by strict laws and regulations, stiff competition and low interest rates.
As a global reinsurer with vast experience, Munich Re is equipped to support primary insurers in continually refining their business models and deployment of capital in response. We work with each client to develop customised and future-oriented solutions.
Based on extensive risk expertise and local insights, we support our clients' profitable growth. This commitment is at the heart of Munich Re's activities in Austria and our sponsorship of the European Actuarial Journal Conference. With our actuarial risk management know-how, tools and capacity, we develop early-warning systems and tailored solutions. Our integrated functions of actuarial calculation, underwriting and claims management give clients a 360° view of risks.
For additional information visit http://www.munichre.com/.
arithmetica - Versicherungs- und finanzmathematische Beratungs-GmbH

arithmetica ist das führende österreichische Beratungsunternehmen auf allen Gebieten der mathematisch orientierten Dienstleistung.
Seit der Gründung 1982 kann arithmetica auf eine erfolgreiche und langjährige Zusammenarbeit mit über 1.000 Unternehmen unterschiedlicher Größe und aus unterschiedlichen Branchen, vom börsennotierten Konzern bis hin zum NGO, zurückblicken. Aufgrund unserer Kraft und Dynamik konnten wir ein stabiles Wachstum auch in Krisenzeiten verzeichnen, ohne die Rückversicherung unseres finanzstarken Mutterkonzerns Vienna Insurance Group in Anspruch nehmen zu müssen. Die Zahlen der letzten Jahre sprechen für sich - so hat sich unsere Mitarbeiterzahl in den letzten 10 Jahren auf rund 55 Mitarbeiter mehr als verdoppelt, während das durchschnittliche stabile Umsatzwachstum 16% p.a. beträgt.
Für weiterführende Information besuchen Sie http://www.arithmetica.at/.
Fintegral Consulting AG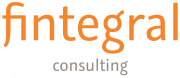 Fintegral is a specialist consultancy firm based in London, Zurich and Frankfurt focussing on topics around risk and capital management for the financial services industry.
In our first five years we have delivered projects addressing topics such as stress testing, credit risk modelling and model validation for some of the world's largest banks and insurance companies.
Each of our staff has a strong quantitative background and is highly IT literate in order to ensure that our deliverables are pragmatic, produce relevant results and are scalable.
For additional information visit http://www.fintegral.com/.
Sparkassen Versicherung AG - Vienna Insurance Group

Die Sparkassen Versicherung AG wurde 1985 von der Sparkassengruppe gegründet und hat am 2.1.1986 den Geschäftsbetrieb aufgenommen. Unser Produktangebot umfasst alle Formen der privaten und betrieblichen Zukunftsvorsorge mit Lebens-, Unfall- und Pensionsversicherungen sowie maßgeschneiderte Lösungspakete für Haushalts-, Eigenheim- und Rohbauversicherungen.
Am 15. September 2008 erfolgte ein Eigentümerwechsel innerhalb der Sparkassen Versicherung. Der bisherige Haupteigentümer, die Erste Group Bank, verkaufte ihre Anteile an der Sparkassen Versicherung AG (Österreich und Zentral- und Osteuropa), bis auf 5 Prozent, an die Vienna Insurance Group. Ein wesentlicher Bestandteil dieser Transaktion war der Abschluss einer 15-jährigen Vertriebsvereinbarung zwischen Vienna Insurance Group und Erste Group. Damit ist die Sparkassen Versicherung AG nun Teil der größten und erfolgreichsten Versicherungsgruppe in Österreich und in Zentral- und Osteuropa.
Als weiterhin exklusiver Versicherungspartner der Sparkassengruppe (Erste Bank, Sparkassen, s Bausparkasse sowie Tochtergesellschaften) blicken wir mit Stolz auf unsere marktstarken Vertriebspartner. Diese offene und engagierte Zusammenarbeit zwischen uns als Bankenversicherer und unseren Vertriebspartnern bietet eine Reihe von wertvollen Synergieeffekten, die letztlich den Erfolg für unsere gemeinsamen Kunden garantieren. Mit dieser Strategie konnten wir gemeinsam im Jahr 2012 die Marktführung erringen und sind damit der größte und erfolgreichste Lebensversicherer am heimischen Markt.
Im Sinne eines vereinigten Europa arbeiten wir seit Jahren aktiv an neuen Partnerschaften in Zentraleuropa, um unsere Aktivitäten auch über die Grenzen unseres Landes hinaus auszuweiten. Unser erklärtes Ziel ist es, auch in diesen Ländern das österreichische Erfolgsmodell fortzusetzen.
Für weiterführende Information besuchen Sie http://www.s-versicherung.at/.
Milliman, Inc.

Founded in the USA in 1947 Milliman is currently among the leading actuarial consulting firms covering markets in Europe, North and South America and Asia. Milliman serves the European market with more than 250 consultants in 13 offices (Amsterdam, Brussels, Bucharest, Dublin, Düsseldorf, London, Madrid, Milan, Munich, Paris, Stockholm, Warsaw, Zurich).
Milliman teams in Europe have advised in most of the M&As of recent years, and conducted Solvency II, IFRS and MCEV work for multinational companies in the continent.
Our offices in Germany and Switzerland advise life insurers on risk modelling, risk management and value-adding governance (including in the areas of Solvency II and MCEV). Furthermore, we support our clients in the management of their in-force portfolios, in exercises relating to data processes/ interfaces and in actuarial modelling (including model validation). Our offices cooperate closely with each other to meet the needs of the overall region (Germany, Austria, Switzerland).
For additional information visit:
http://de.milliman.com/ (Germany) or http://www.milliman.com/ (worldwide).
Springer Science+Business Media

Our business is publishing. Throughout the world, we provide scientific and professional communities with superior specialist information - produced by authors and colleagues across cultures in a nurtured collegial atmosphere of which we are justifiably proud. We foster communication among our customers - researchers, students and professionals - enabling them to work more efficiently, thereby advancing knowledge and learning. Our dynamic growth allows us to invest continually all over the world.We think ahead, move fast and promote change: creative business models, inventive products, and mutually beneficial international partnerships have established us as a trusted supplier and pioneer in the information age.
For additional information visit http://www.springer.com/ (german) / (english) or EAJ journal.